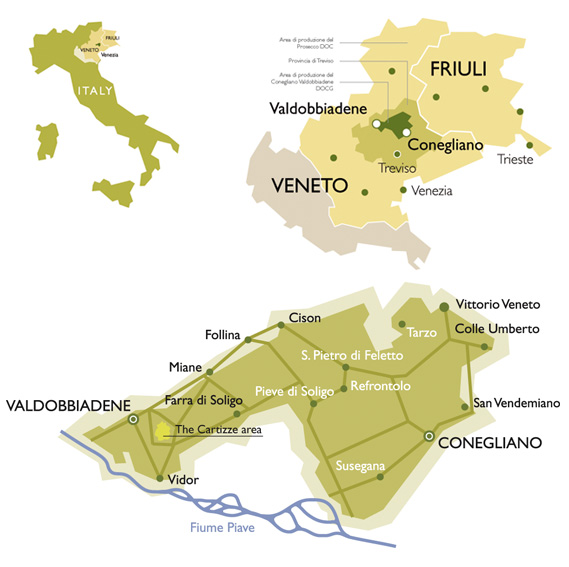 The winery is located in Farra di Soligo, a town nestled in the land of the Prosecco DOCG Conegliano Valdobbiadene.
La Vinai estate vineyards lie on southern slopes at an altitude of 150-250 m above see level and thus naturally suitable for the production of premier quality Prosecco. A perfect fluctuation in temperature between day and night is ideal for growing grapes with the characteristic fresh and fruity bouquet that blossoms in the glass during tasting.
La Vinai winery distinguishes itself for the constant care of the territory; Flavio seeks to harmonise the vineyard management as well as environmental and cultivation techniques with appropriate integrated vine pest control. This requires a systematic monitoring and identification of vine diseases together with a careful evaluation of any defensive response.
Integrated control materials are used only in case of a certain disease intervention threshold is exceeded, and then only insofar as such materials lead to a reduction of direct actions to preserve the environment and of course our health!