La Vinai gets its name from the historical 'Case Vinai', i.e. vintners houses. Over three generations of vintners lived in those houses dedicating themselves with love and passion to vine cultivation and grape production. Their great experience has given rise to a small and solid vine-growing and wine business nestled in the heart of wonderful hills that – combined with the very special and unique microclimate – yield prestigious Valdobbiadene Prosecco DOCG wines.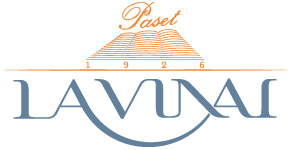 La Vinai winery, reach in traditions and memories passed down from generation to generation, is now younger than ever before thanks to the devotion of Flavio managing the entire production cycle – from vineyard to winery – granting high quality Prosecco wines and grapes.
His wife Elisa – graduated in Viticultural and Oenological Science and Technology at the University of Padua – partners with him in his devotion putting her feminine and very fresh stamp on the wines.
They share a passion for wine together with a deep love for Nature – as evidenced by the delightful hilly countryside of the Valdobbiadene Prosecco DOCG terroir where the winery is located. Exploring the terroir on its many footpaths criss-crossing throughout the surrounding hills is pure pleasure!.